Phoebe English Autumn Winter 2012 from Phoebe English on Vimeo.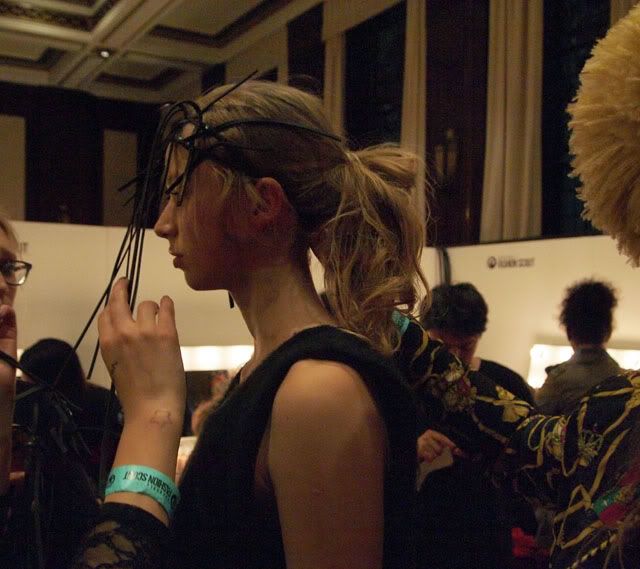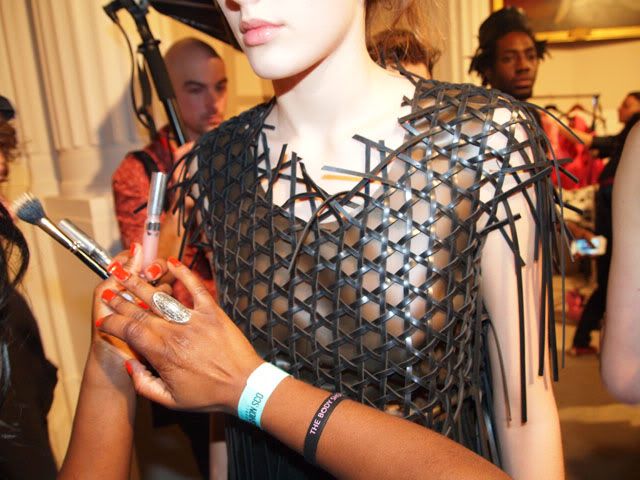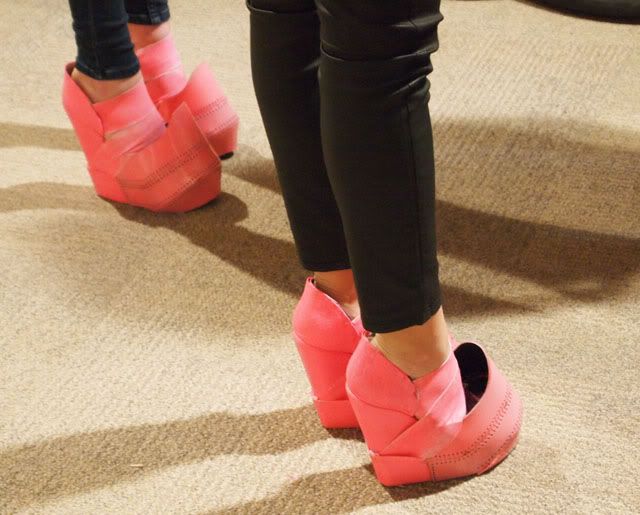 The backstage area at the Phoebe English show was absolutely teeming with photographers, and as showtime drew nearer the atmosphere became more and more electric. Kim and her team had been working on the show all week, and despite some of the inevitable stress of stage managing a fashion show, everyone seemed to be coping pretty well under a lot of pressure. Being a fly on the wall for the final hour of preparation made it possible to see all the details coming together finally - everything from last minute decisions about headdresses and switches in the line-up to the amazing hand-made rubber goody-bags that were going out to the imminent guests.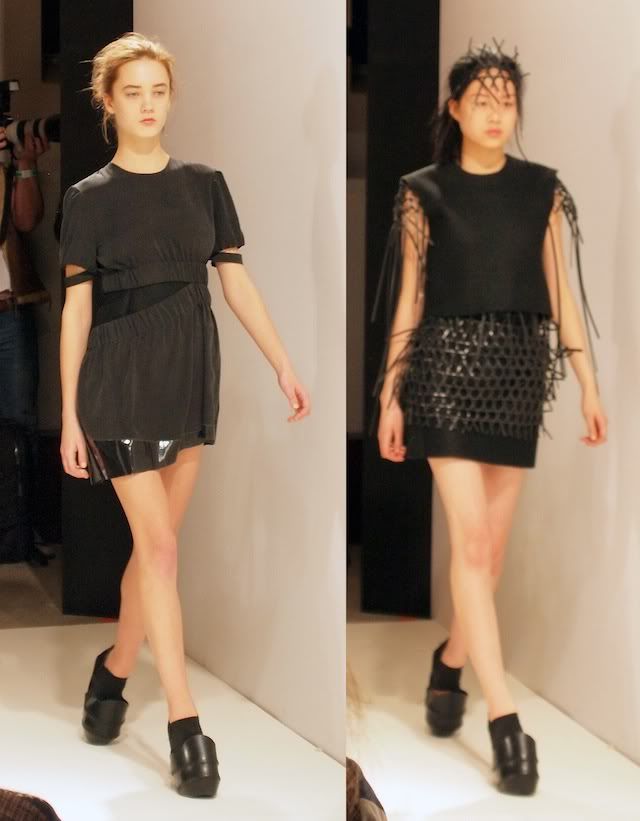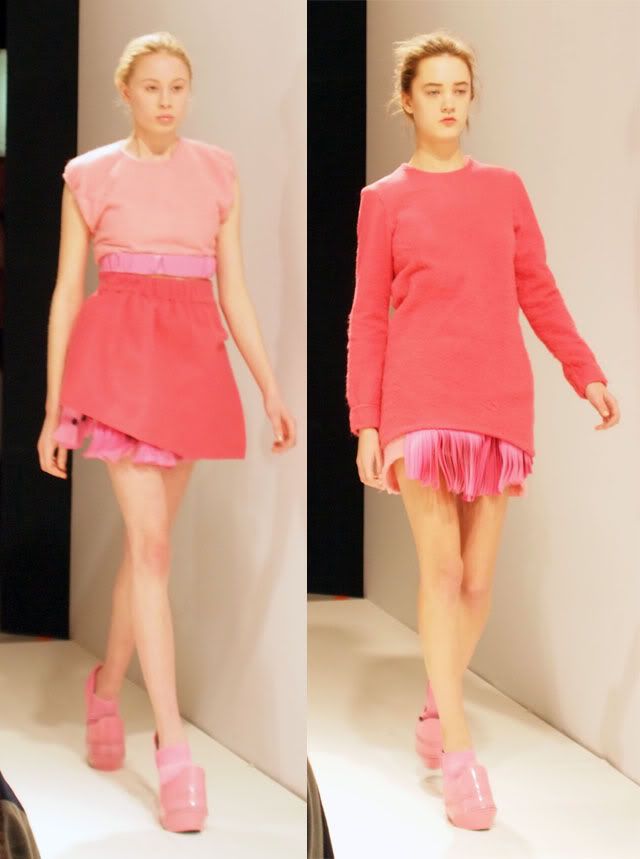 Cut to the other side, and the room was packed (a good sign), so the sense of anticipation was high. The show started, and the models filed out, moving more slowly than the average fashion show in time to the music, giving the audience a chance to see intricate details such as the basket technique that ran through the collection, and the gorgeous pleats in the bubblegum pink skirt. The pink itself was an inspired addition, perking up the show with a sugary jolt straight into the bloodstream.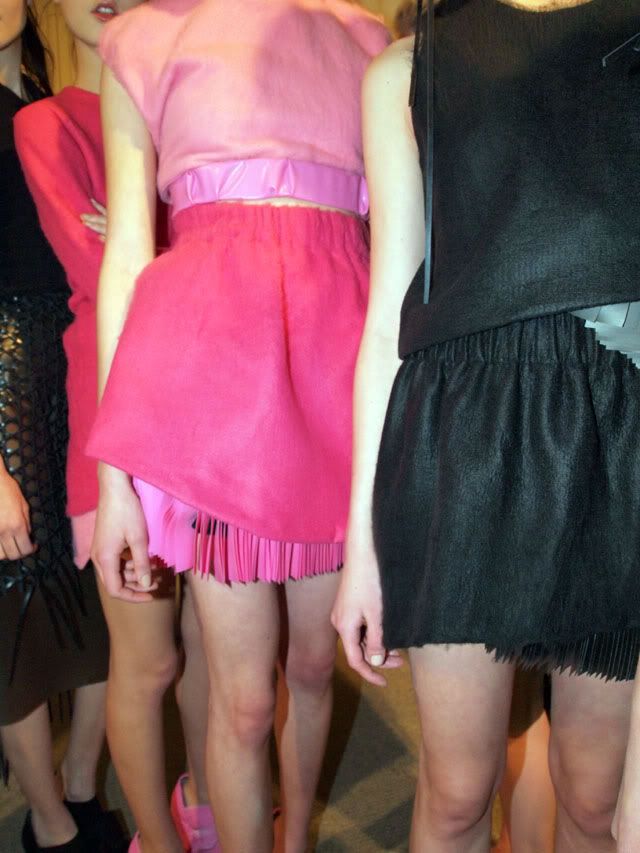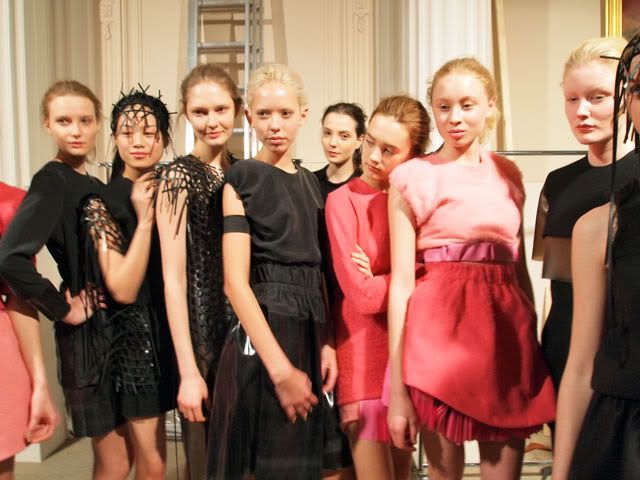 As the show ended, the applause made it clear that the hard work had paid off, making for an amazing end to the first day of fashion week.

Images and text by Katie Tillyer