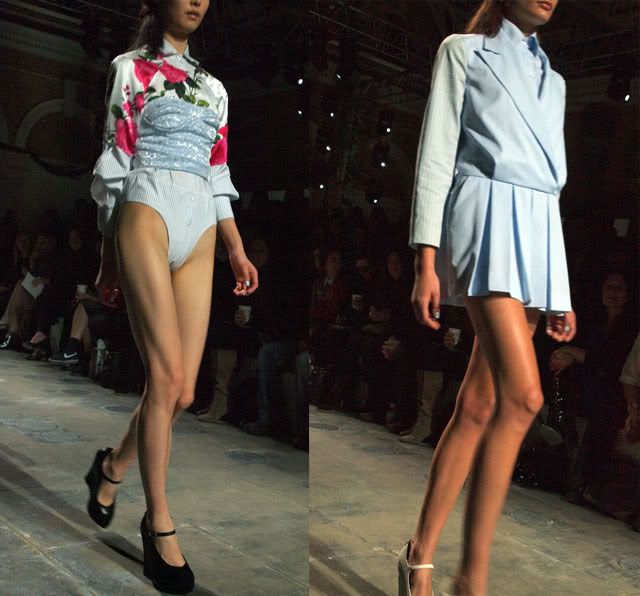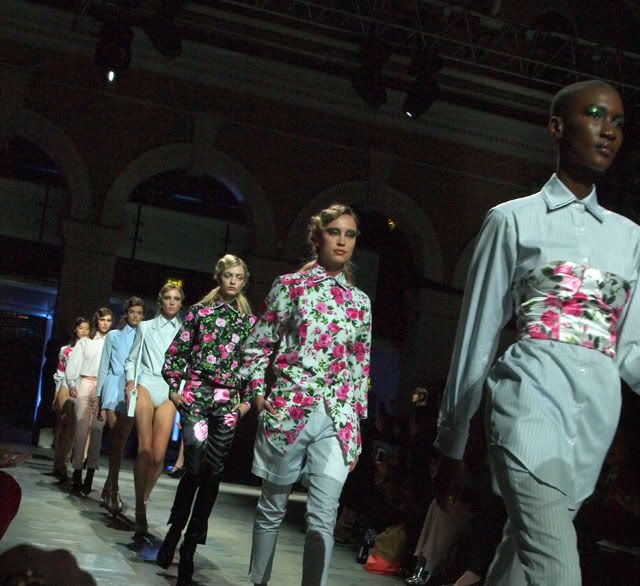 Maarten Van der Horst
's collection was not the first at London Fashion Week to ignore pre-conceived notions of winter attire in favour of light and colour, but his did feel like the most summery of this season's shows. Oversized roses, baby blue pleated miniskirts and candy coloured knickers felt like St Trinians in the springtime; the candy colours wouldn't have looked out of place at a village fete, and overall the mood was more suited to the upcoming springtime than the dark days and cold nights the autumn and winter bring. The collection was, however, sweet and incredibly playful, yet with a grown-up twist in items such as the printed trousers and jackets - and it was great to recognise
Atalanta Weller'
s platform mary-janes as the footwear of choice.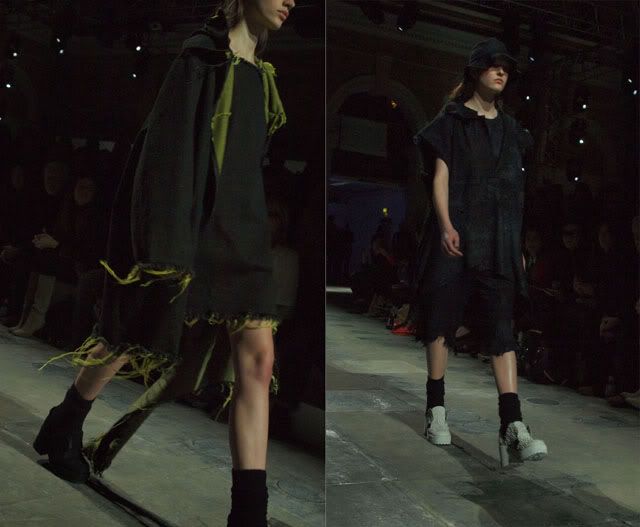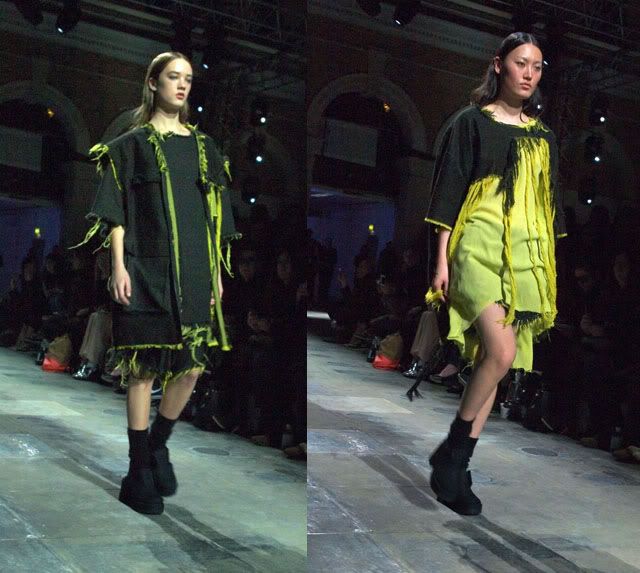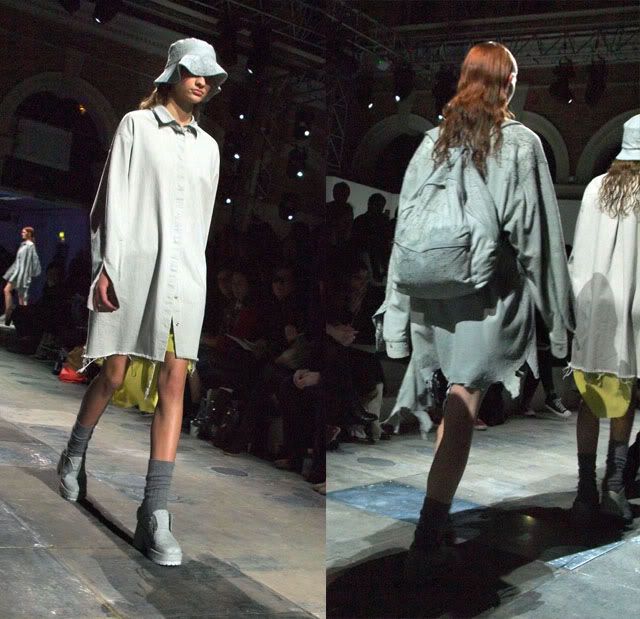 Marques Almeida'
s collection provided a stark contrast to the sweet girlieness with a collection based around ripped denim and neon accents. Inspired by "Beautiful Losers", the duo perfectly summed up a listless teenage mood, and I suspect took many in the audience back to faded memories of grungy Camden town days. The grunge aesthetic was accentuated by rucksack, clunky shoes and slightly slicked down hair that had an unwashed but charming feel to it.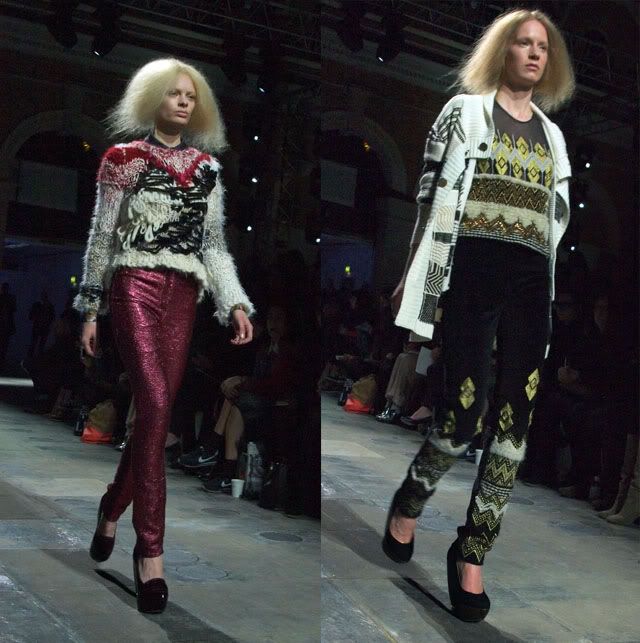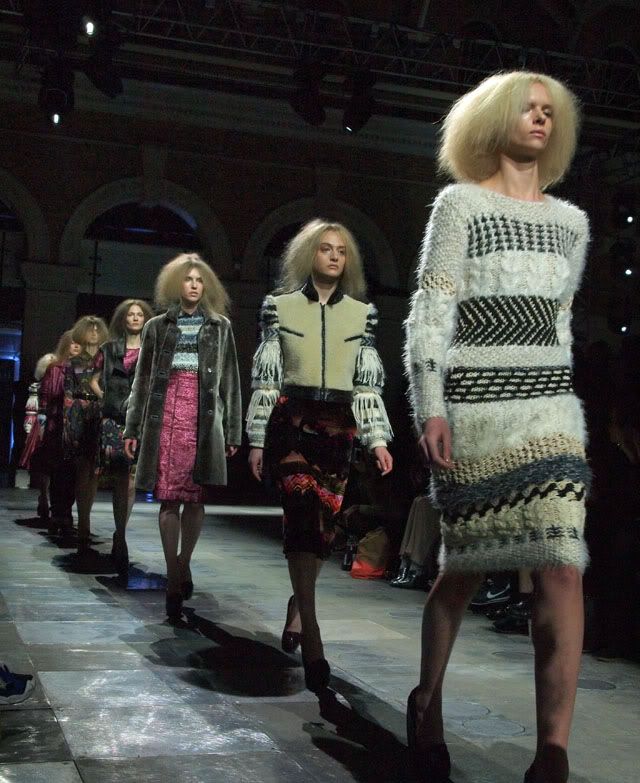 Finally,
James Long
finished off proceedings with a collection of pure opulence. Heavy Baroque tassels and intricate knits combined with beading, leather and velvet made gave a kind of Russian flair to the collection, which felt like it had the most depth of all the Fashion East offerings. The richness of textures and colours were really sophisticated for a new designer, and rounded off the show perfectly.
Images and text by Katie Tillyer